Our shipping software has tools for literally any business that ships parcel or freight. We save time and money at every single stage of the shipping process, Rate Shop-Ship-Track-Analyze-Audit.
Three years ago, we our owner set out to find a specific solution to make his shipping pains go away.  He tried on many different "pairs of pants" in order to find the right one.  He did and low and behold Shipping Haus was formed.
In this post, we outline our specific capabilities to help businesses:
Shop for the best carrier rates
Ship with best-in-class integrations to carrier websites, with compliance and labeling tools
Track your entire supply chain with real-time internal and proactive customer alerts
Analyze your entire supply chain
Audit what you are billed to catch overcharges and assess carrier performance
TMS Flexibility
The main problem our owner was trying to solve for when he searched for a shipping solution was flexibility. What existed on the market at the time could not reasonably be customized to fit our exact business needs. And any systems that were flexible and complicated enough were extremely expensive.
So we with our highly customizable tools that help businesses rate shop, ship, automate processes, proactively track, and report on ROI at a cost small and medium-sized businesses can afford.
     1) Rate Shopping
Through real-time integrations and side-by-side comparisons, Shipping Haus allows you to:
Always choose the right carrier at the lowest cost, saving up to 30% of freight spend on your outbound shipments
Shop your negotiated rate programs
Obtain spot quotes easier
Take advantage of Shipping Haus's Sponsored Rates and marketplaces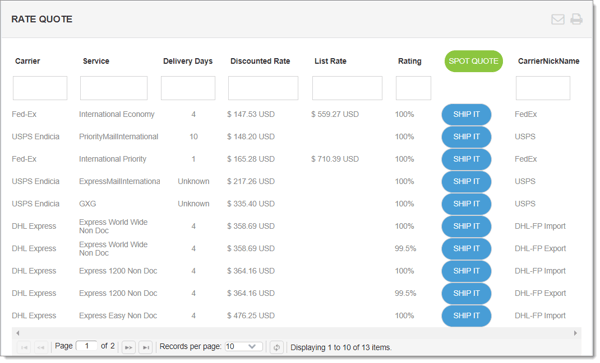 With our system, you can arrange data by service type, delivery days, lowest price, or carrier rating. A shipment takes mere seconds to grab a host of carrier options, all available at the click of a few buttons.
What to do a rate comparison?  Click HERE.
      2) Shipping Tools

Shipping Haus allows you to:
Ship across all modes: Parcel, LTL, FTL, Ocean & Air
Instantly communicate with your carriers
Process your shipments with speed and accuracy
     3) Automation
With Shipping Haus's TMS platform, you can:
Print shipping labels for all parcel carriers
Print BOLs for LTL, FTL, and intermodal carriers
Print SLIs and AWBs for international air and ocean freight carriers
Print international documentation: custom forms, invoices, packing slips, and more!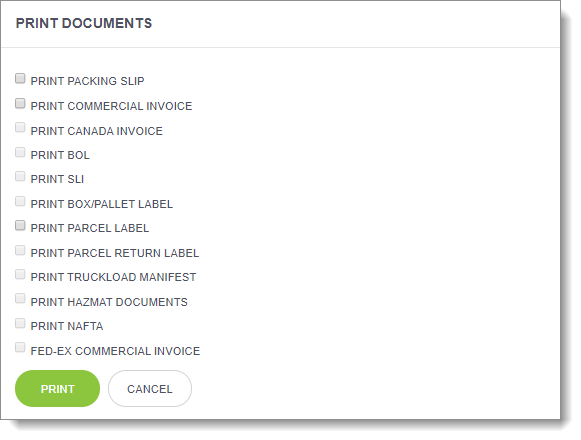 4) Tracking
Tracking is also integrated with our TMS, enabling you to:
Track all shipments in real-time
Receive red flag notifications on shipping issues
Track real-time updates pulled directly from carrier websites
Process your shipments with speed and accuracy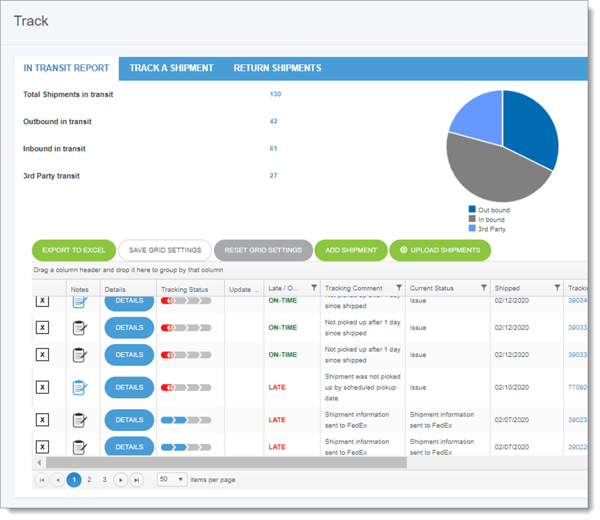 5) Reporting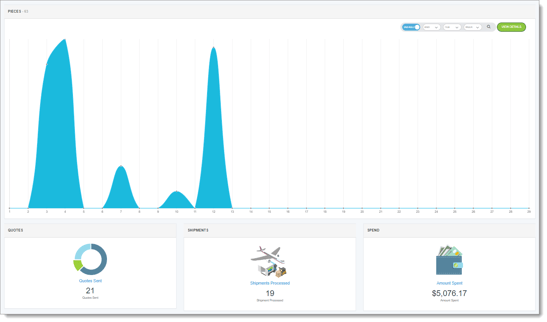 Gaining business insights and proving ROI on your shipping spend is now made easier.
Shipping Haus allows you to:
Monitor performance across your entire shipping process/supply chain
Analyze spend across your various channels
Audit your invoices for billing accuracy
Optimize your spending strategy with lane analysis reporting
What makes Shipping Haus Different?
Shipping Haus's capabilities shine with our integration and auditing features.
Integrations
Our integrations connect your ERP system to the carriers you shop. Data is then connected to auditing tools so you can ensure you are not being overcharged. You can marry up your inventory and orders to your shipping, tracking, and delivery information all in one single platform.
With Shipping Haus you have:
300+ integrated carriers, ERP, and WMS
Connection across modes
Easy set up in minutes
Real-time API integration
Before Shipping Haus: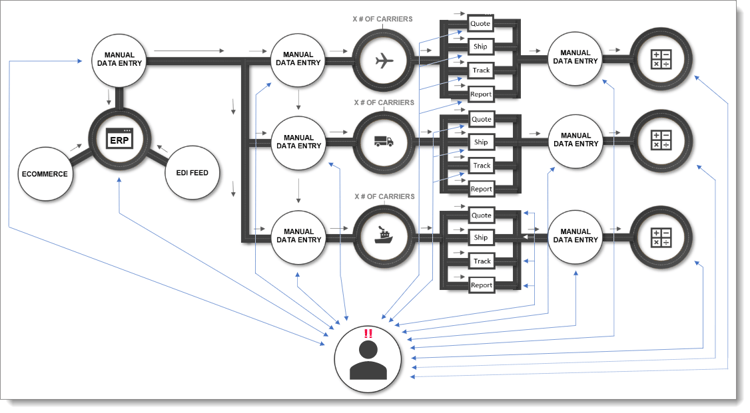 After Shipping Haus:

Faster, manageable, accessible data.
Auditing
Invoice auditing is a crucial part of your shipping process. With our auditing tools, you can:
Save an average of 15% by finding errors in carrier invoicing
Automate invoice reporting – save on labor
Examine rating errors, duplicate charges, incorrect weight, accessorial fees and incorrect freight classifications from one location
Along with the outlined features above, our customers benefit from our firm commitment to provide them with the latest technology.
Find out if your business is wasting money on shipping by getting a demo of Shipping Haus now!